Thursday, May 19, 2016 / by Chris Matlashewski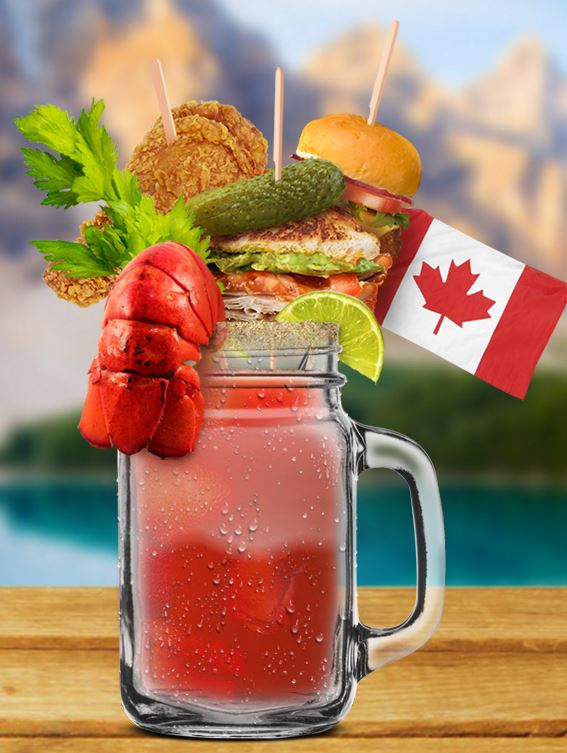 Reason number 444 to love Calgary. Yes it's true, the Caesar Cocktail was invented in Calgary in 1969 at the Calgary Inn. So don't forget to raise a Caesar today 6:00pm MST in a synchronized nationwide toast. Briggs Kitchen Bar on 10th is Calgary's host for this event. #nationalcaesarday

For some great recipes visit Caesar Recipes


History of the Caesar:
The Caesar was invented in 1969 by restaurant manager Walter Chell of the Calgary Inn (today the
Westin Hotel
) in
Calgary
,
Alberta
,
Canada
. He devised the cocktail after being tasked to create a signature drink for the Calgary Inn's new Italian restaurant.
[1]
He mixed
vodka
with clam and tomato juice,
Worcestershire sauce
, and other spices,
[2]
creating a drink similar to a
Bloody Mary
but with a uniquely spicy flavour.
[3]
Chell said his inspiration came from Italy. He recalled that in Venice, they served Spaghetti alle vongole, spaghetti with tomato sauce and clams. He reasoned that the mixture of clams and tomato sauce would make a good drink, and mashed clams to form a "nectar" that he mixed with other ingredients.[4]
According to Chell's granddaughter, his Italian ancestry led him to call the drink a "Caesar".The longer name of "Bloody Caesar" is said to differentiate the drink from the Bloody Mary, but Chell said it was a regular patron at the bar who served as the inspiration. During the three months he spent working to perfect the drink, he had customers sample it and offer feedback. One regular customer, an Englishman, who often ordered the drink said one day "Walter, that's a damn good bloody Caesar".